PROJECT QUANTUM: Field McConnell Update: The bankrupt United States ended in 1999 – Florida Chads – Foreign Vessel in Dry Dock
A must read, short and very informative, article which explains a lot of what we are all experiencing worldwide. I wrote about this a few times, this article has much more than what I already wrote. Do yourself and the world a great service, take time to read the following article. Click on the image: (More on this subject on next week's Blog post)
Click here for update on the above subject
What the MSM did to Trump, they are doing to all of us:
I am very pleased to announce that I am now officially off of the birth certificate fraud; I received my :Claim of the Life. autographed by :Russell-Jay: Gould. Now my new journey begins. I suggest you do the same.

Marjo
PROJECT VERITAS: CNN Director Admits Network Engaged in 'Propaganda' to Remove Trump From Presidency; click to watch VIDEO.
Learn to care for your body.
CCP Virus Variant Affects Vaccinated People More Than Unvaccinated People: Study
BY JACK PHILLIPS April 11, 2021 Updated: April 12, 2021
A study from Tel Aviv University found that a South African variant of the CCP (Chinese Communist Party) virus affects people vaccinated with the Pfizer shot more than unvaccinated people.
The study, which has not yet been peer-reviewed, indicated that the B.1.351 variant of the virus was found eight times more in individuals who were vaccinated—or 5.4 percent against 0.7 percent—against those who were not vaccinated. Clalit Health Services, a top Israeli health-care provider, also helped in the study.
"We found a disproportionately higher rate of the South African variant among people vaccinated with a second dose, compared to the unvaccinated group," said Adi Stern of Tel Aviv University. "This means that the South African variant is able, to some extent, to break through the vaccine's protection." Click Here to Read More!
One of the Doctors of have studied is Dr. Clark. You can find out who she was and how she helped many thousands of people regain their health with natural ingredients. Learn how she helped many avoid the need for an operation. Click the photo of Dr. Clark to learn about her work.
Self Health by Hulda Clark
If you think any government is going to protect you, or save you, you have a lot to learn. You have to learn to save yourself. You can start doing so by educating yourself. Learn about what's really in your "food", and in "medicine" and dental procedures. Learn from the real scientists, learn what masks are doing to you and your children, learn what's really in vaccines, and so on. Your health, and the health of your family, is in your hands. No one will save you, you need to learn to care for yourself and your family.
Protect the Children, Remove the Mask; Click image to read and sign petition!
Hazards of Mercury Fillings – CBS 60′ – Full Documentary
More on Dr. Clark's equipment so you can reclaim your health, and your life.
Healing with frequencies is not new, it has been suppressed from us for many decades, just like the cures for COVID-19 has been suppressed for over a year now. Those who are at the head of the medical system are not there for the people, they are there for the money grabbing companies and investors. The good thing about that is, people are fed up, people are waking up to the truth. Let's keep sharing those truths.
Read all about the inventor, and how it all works. Click on the image below: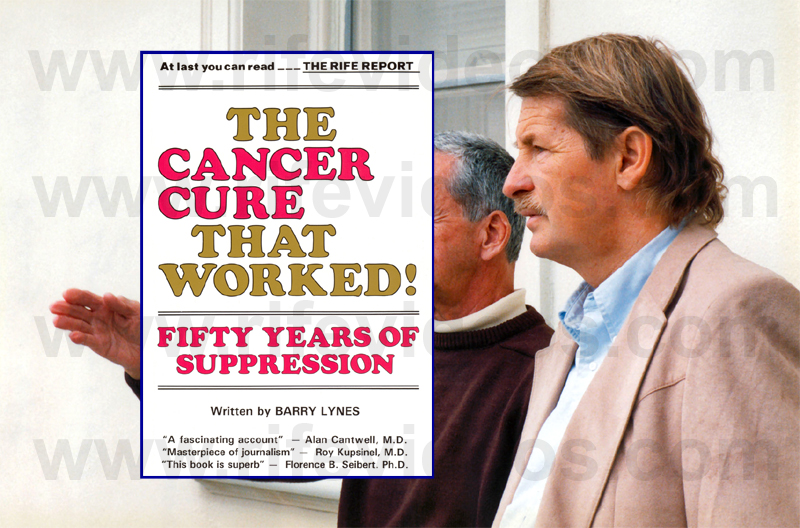 Isolation Kills Too
The Canadian government is only interested in it's own agenda, they care nothing about the people. We need to start taking care of ourselves, and our family; put Canada first!
Yet another doctor speaks out about the serious vaccine side effects, the lies around it, for a flu that is at least 98% recovery. Read the following or watch the video:
Whistleblower doctor speaks out after First Nations patients experience serious vaccine side effects
Dr. Charles Hoffe, a family doctor from Lytton, British Columbia, is no longer willing to be silent about his concerns regarding the Moderna COVID-19 vaccine.
After just 900 people in Lytton were vaccinated with the shot, Dr. Hoffe observed numerous concerning allergic reactions and neurological side effects from the vaccine, with the most concerning reactions occurring in First Nations patients.
As any good doctor would do after administering a new treatment that may have unexpected harmful side effects, Dr. Hoffe began to share his findings with other medical professionals, only to be chastised for creating "vaccine hesitancy." Click Here to Read More! or watch the following video:
More on the government of Canada's priorities:
"The federal government says it plans to spend about $19 billion on new jets. But that's just the sticker price. Depending on the plane selected, the true cost could be four times that amount. According to a recent report released by the No Fighter Jets Coalition, the lifecycle cost — from acquisition to upkeep to disposal of the planes — is estimated at $77 billion.
Those resources would be better invested in a just recovery and Green New Deal jobs. The funds devoted to warplanes could also fix the First Nations water crisis and guarantee healthy drinking water on every reserve. And it is enough money to build tens of thousands of units of social housing or multiple light rail lines in different cities." Click the image to read more:
When Trudeau said those words last year, confirming what many of us had warned about, I thought for sure people would wake up and see what this so called pandemic was all about, but only a small percentage did. The rest of the people called us conspiracy theorists. If enough people had woken up already, this plandemic fraud would have been over already.
Hear it for yourself!
The problem is, most people have no idea what those words mean. Watch the following video, and find out what it's about:
More on the Great Reset and the Plans for the 2030 Agenda and what it's really all about next week!
Watch trailer: Planet Lockdown documentary coming soon!
Despite over 500 reported deaths from the COVID vaccine (according to the CDC's VAERS database), the CNN report insinuates that vaccines are undeniably "safe" while totally ignoring the indisputable $4.4 Billion paid out to Americans damaged by previous vaccinations – an amount paid by the DHHS itself! Congressman Adam Schiff once sponsored a House Resolution declaring that there have never been any deaths attributable to vaccinations. This is like claiming that the holocaust never happened –a repugnant and idiotic notion. Statement from Ty and Charlene Bollinger February 9, 2021

Click Here to Read More
Remember, they said two weeks, not two years!
I wish this was a joke… but internment camps in Canada have been going on since last Summer, it didn't start just a month ago. Canada is going down, and very quickly:
Join the following (click on the Statement of Purpose) help us regain our health freedom. You will receive a free eBook on the history of the manipulation of our health system worldwide.
Pray for Peace and Healing for All the People on this beautiful planet, because wars will end when the people's consciousness has been raised.
Pray for ALL Freedom Loving People around the world! The tyranny going on in America, and around the world has got to stop. You need to take this seriously, our Freedom depends on us regaining control of our countries, and of our lives. Keep the faith! Remember, The Light of God never fails. Focus on what you want America, and the rest of the world to look like, how will the people live? Focus on how FREE everyone already is, as if we are already there – this is very important. Do what needs to be done to gain your freedom; remember, God helps those who help themselves. Then, let go and let God, and remember, positive changes rarely comes from the top, it comes from the bottom-up.
Follow me:
For more places to get the truth, be sure you check out these platforms and accounts: Click Here for more news, who to follow, and where to find them.
In Peace, Love, and Light,
Marjo
WWG1WGA